Updates
Year in review: Videos of the most exciting innovations of 2021!
Year in review: Videos of the most exciting innovations of 2021!
2021 was a year packed with progress and innovation at Dinnissen Process Technology. We further automated our production and engineering processes, enhanced our traceability, and joined forces with Ottevanger Milling Engineers in a strategic alliance. All to serve our customers better.
Of course we have also been developing countless innovations for producers all around the world. Here you can find some of last years highlights.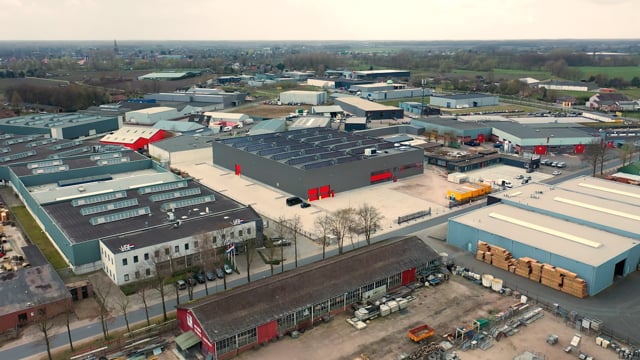 IMPROVED FOOD SAFETY THANKS TO FULL TRACEABILITY IN COMPLETE PRODUCTION PROCESS
To be able to provide the world with good, safe food, it is of great importance that food producers can produce with absolute certainty. In addition to a good hygienic design and cleanability of a machine, the ability to track parts and trace their origin plays an important role in food safety. This videos shows you can rely on Dinnissen for full traceability.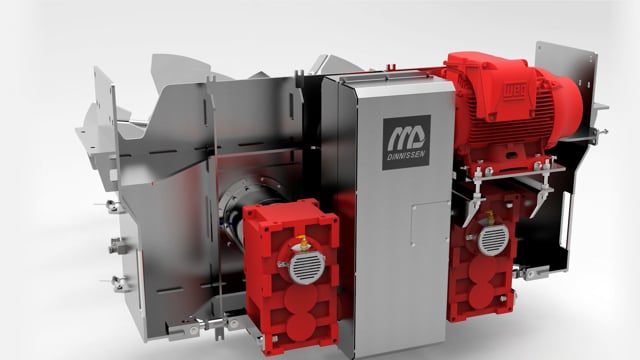 HIGHLY ACCESSIBLE EQUIPMENT WITH IMPROVED HYGIENE THANKS TO HYGIENIC DESIGN BY DINNISSEN
Hygiene is of the utmost importance, especially in the food industry and in the world of pet food. Regulations and guidelines are becoming increasingly stringent to improve food safety worldwide. With smart solutions, Dinnissen makes it possible for producers to meet these requirements.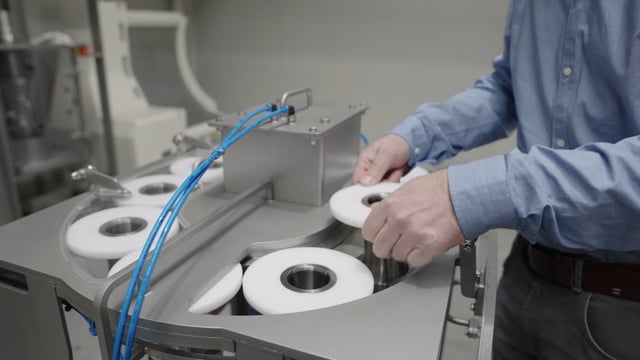 ENSURED VALIDATION MADE POSSIBLE WITH SMART SAMPLING SOLUTIONS
In order to produce the best possible products, a producer needs to be 100% sure of the entire production process. Especially as food safety and product quality requirements are increasing. To validate their product, producers analyze samples that have been taken after and during processing steps.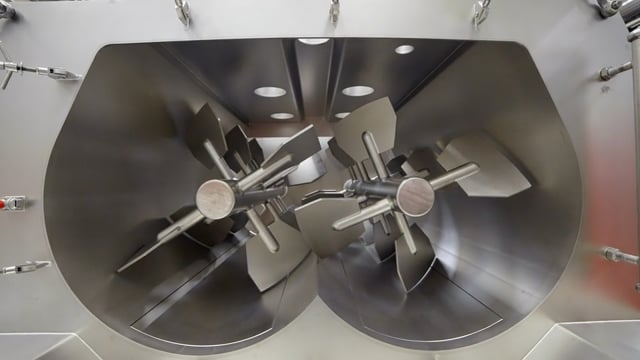 INFANT FORMULA PROCESSED PERFECTLY THANKS TO TAILOR-MADE PEGASUS® MIXER
In this video accountmanager Han Joosten explains some of the design choices we made to provide customers worldwide with the perfect solution for processing infant formula. With a large front door, extractable mixing shafts and large bottom doors, this specifically built Pegasus® Mixer really does tick all boxes.
ON SITE INSTALLATION BY DINNISSEN SPECIALISTS
One might say that the real work starts when the design and production of a machine is finished. Placing a very large Pegasus® Mixer with millimetre accuracy safely and efficiently is an impressive feat, a task for trained specialists. Check out this video to see how on site installation is done by Dinnissen.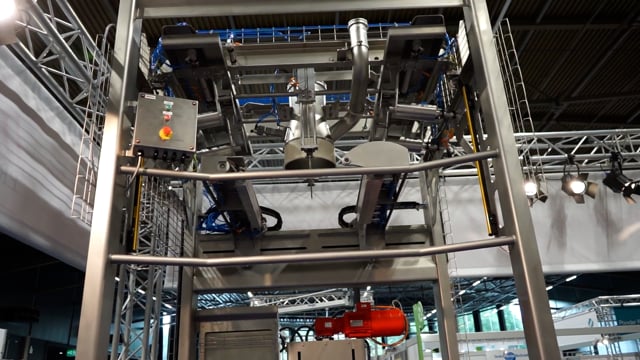 SMART INNOVATIONS FOR FOOD-SAFE BIG-BAG FILLING
During the Solids 2021 exhibition in Rotterdam, we presented a unique Big-Bag filling system. This system is specifically designed for filling big-bags in a high-care environment, where no pallet is used. With, among other things, the integrated belt conveyor, triple sealing and the absence of hydraulics, this is a very well thought-out Big-Bag filling solution.
Contact
Are you interested in one or more of these innovations? Do you wish to receive more information? Or do you have other questions?
Feel free to contact our experts. You can use the form below, or simply give us a call or send us an e-mail.
Stay in touch
Subscribe to our newsletter to automatically receive information about the latest innovations, news about exhibitions and other developments at Dinnissen Process Technology.